In today's competitive and global business environment, many businesses use internet for selling their products to customers.  With customers being spoilt for choice with many manufacturers and retailers competing for business, pricing the product right is of utmost important. This requires retailers, merchandisers, business analysts, and manufacturers to actively monitor the prices of the similar products put up on different websites for sale by their competitors and take timely decisions on their product pricing.
The information available on websites can be parsed by web browsers only. The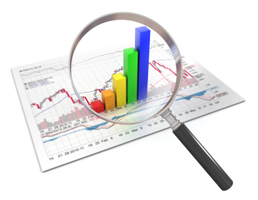 sites or the browsers do not provide any mechanism to the end user to save this information on their local computers in a format that would allow them to easily analyze price trends and check violations, if any by the retailer for their own products. As a result, one needs to manually copy and paste the data from the website to a local file in the computer which by in itself is a very tedious and time consuming job taking up many hours to complete. If the products to be monitored are in thousands and millions, this task could take many months to complete. This delay of days / months to capture and provide the information would not allow the CEOs and analysts to timely take informed decisions and prove detrimental to the business's success.
However, by deploying specialized software – web scraping applications, one can get the data at a fraction of time than it would take to manually copy-paste the data. By web scraping the data, one can even get this data updated at regular intervals allowing the decision makers to monitor and analyze the price movements and price their products correctly across geographies.
We at ITSYS Solutions specialize in "hosted" web scraping and since 2006 have scraped thousands of websites providing our clients from North America and Europe with data in formats as per their requirement. Our hosted scraping services will capture the data anonymously and non-intrusively and provide it to you in a format of your requirement. For more details on how we can help your business, please feel free to contact us with your web data extraction project requirement and our executives will revert back to you. You may also like to read frequently asked questions on competitor price monitoring.