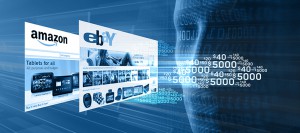 The market is dynamically changing more than ever. Competition is growing more stiffer and stiffer with each passing day but so are the business opportunities. Previously companies used to depend solely on manual tools and techniques to track price surges and they used to guess the market trends with minimal information. This meant inaccurate decisions and probably a counter move that depreciates the business even further.
In order to stay up, companies should know what is happening in the market and what the competitors are doing. Product prices are the main thing that may attract customers or vice versa. Many a time reducing price is the only option if you need to gain more customers but there is always a problem, and in this case, it is the competition from other business that can probably spoil your new move. They may reduce the price even further and by the time you become aware of it, you might have lost all the business opportunity linked with the product.
You might have understood the role of competitors in affecting your business. To make your business profitable, you need to be aware of the competitor's move and also about the customer price offers. Previously, this method was slow and used to be quite complex but today, with growing digitalization, this has become faster and more accurate. Today, software is available to keep track of competitor pricing and also about the latest product trends in the market.
Why use it?
Today's market has become multi-dimensional and more diverse than ever before. Growing economy has lead to more products and more customers. This means more business but with this growth, there is also an increase in the businesses and therefore more competition.
To stay ahead of the competition and to get more customers, you need to make sure that you attract more people and one way of doing it is by offering the cheapest prices. This is where a Competitor price Monitoring can help you.
With this software, you can keep track of the competitor prices for the products you have tagged. This won't only help you to adjust your prices in a better way but will also help you to understand your competitor's reaction to the price changes implemented by you. This is how big MNCs like Amazon function. They keep track of the prices offered in the market and immediately match their prices to attract more customers.
As per a study, 74% of business don't track their competitor for prices and this costs them thousands if not lakhs. Just with a competitor, you can enhance the business and can gain a huge technical advantage over your customer. This is exclusive for online retailers and therefore should be used extensively.
You can avoid a lot of mistakes while assigning new prices. Most businesses use Excel to record data and then this is used for predicting new costs. This is a slow process and there are huge chances of mistakes. Using Competitor Price Monitoring software can not only help you make better decisions but also will enable you to save time and resources, thereby increasing your ROI.