A software technique for extracting information from the websites is known as web scraping. This software technique helps to extract large amount of data from websites and can be saved to a local file in your computer or laptop.
The ones who require this software technique face a lot of problems and challenges. There are several web data scraping vendors available which confuse the user which one is the best. To solve their confusion here are few important questions which will help the retailers while selecting a data scraping solution vendor.
1. What Is Your Tool's Specific Matching Capability?
A dynamic Application scraping software vendor matching engine is more accurate and will help the user track competitor's products and prices easily. At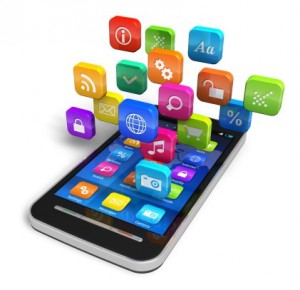 the time of selecting your vendor be sure about the tool. It should provide the highest level of coverage in order to avoid missing of any important data.
2. What Is Your Tool's Scalability (Expansion) Capability?
There are some retailers who wish to slowly add on the products to be matched and compared rather than adding the products at once. They track a small set of products and competitors and then slowly add more to the list. The most important thing to be taken into consideration is never take the performance and quality for granted.
3. What Can You Tell Me About Quality Assurance Of Data Accuracy?
Accuracy is supreme. Any error, mismatch or mistake will end your game. When it comes to pricing data, accuracy is the foremost important thing. One should not only relay on the software, human-based quality check is a must for 100% accurate data.
4. What Is Your Company's Technological Expertise And Experience?
It is very much important to work with a strong, dedicated, experienced technical team which can meet all hidden challenges while providing good web scraping. Take advice of retail technology expert's in order to make the flow easy and accurate of your web scraping information.
5. Is Your app scraping System Integra table?
It's very much important to thoroughly check the API's the vendor offers. A good set of APIs is critical to allow IT to easily stream all the data collected by the Python web scraping tool to your back-end systems.
6. What Should I Expect To Pay For These Services?
With the arrival of cutting edge web scraping solutions the market has become competitive and tough. Good and proficient web data scraping tools are now easily available at low cost.
7. What Kind Of Contractual Flexibility Might I Expect?
There is no hard and fast contractual process. The retailers can subscribe to the service by paying for the tool on a Software-as-a-Service (SaaS) basis in which they can start small and then slowly can increase as they become comfortable with it
Conclusion:
To make your pricing easier, more manageable, actionable and profitable choose the highest quality competitive pricing data and vendor. A flexible updated and easy to work industry leader should be your choice.