Business owners can greatly benefit by using competitor pricing intelligence solutions. Several factors have created the need for a competitor price watch that business owners can use to access detailed information about how their competitors are doing in terms of pricing.
For a start, businesses need online transparency. With a competitor price monitoring software, you will be able to access websites of your competitors and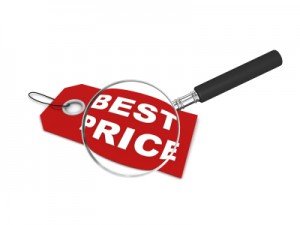 know what they charge for their products or services. Clients prefer what they see and since most clients now search for products and services online, they are likely to follow a client transparent pricing online.
In addition to accessing accounts of your competitors, you will find out if you charge more or less than your competitors. That knowledge helps you set a reasonable price margin in line with what your competitors charge in the market. Moreover, it helps you know what your individual competitor charges in the market.
With many competitors around and many products in the market, you need to know which products sell more than others and why. With a price monitoring software, you can track appropriate information on various products from competitors and know why they sell or do not sell compared to your products. On finding appropriate information about them, you can be able to determine whether to raise, lower, or maintain your prices based on what your competitors charge.
In online business, making price decision is one of the challenges business owners face. Made without focusing on what your competitors do, you are likely to make a pricing decision that can affect your business in a negative way. However, how can you get access to pricing system of your competitors without ability to extract information from their sites?
With modern data mining software, you are in a better position to know what your competitor charges on products or services in your niche. Better still, companies specializing in making competitor price monitoring software have designed advanced versions of the product that can collect, extract, and synthesize information from a competitor that can help you streamline your pricing system.
Here are some of the advantages of installing modern pricing intelligence software:
They offer widest coverage of competitor's catalog. With all aspects covered including product reviews, customer comments and other aspects that determine pricing, they give a clear picture of your competitor's pricing system.
They focus on what is important: Instead of spending time and energy on what does not matter to your business, they provide you with information on details exclusive to your area of business.
They help you understand big data: Even if your competitor has big data in various sources, you can be able to access the information without difficulty. Besides, the information is made simple so you can read, understand and digest the content for appropriate action.
No matter what business you do, pricing intelligence solutions are essential for growth of your business. Pricing is an integral part of your business and lack of proper competitor price watch can create a negative implication in the performance of your business.