Web scraping in essence covers all the process of trying to collect data on the internet regarding your business industry. It has evolved from the manual and tiresome mode of copying and pasting content from web pages to a file in your computer to automated forms of data mining that have the abilities to process huge amounts of specialized data. The former method posed challenges in terms of space, skilled labor required and the time taken both in mining the data and processing it to derive information. With web scraping a business is able to enjoy a number of benefits as outlined below.
Competitor Price Monitoring
The first benefit is the ease with which a business can undertake competitor price analysis. Data mining brings you the clear picture of how various competing businesses have set up their prices and the impact of such actions on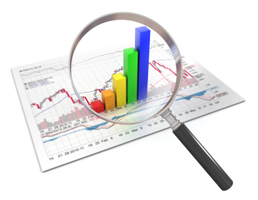 sales. Competitor price monitoring brings you the benefits of knowing which prices are attractive to customers. Numerous research studies indicate that 75% of the customers online are strongly influenced by prices alone. A thorough price analysis of your competitors allows you to position yourself strategically in the market and be able to take advantage of the provided opportunities. It may not necessarily entail coming up with the cheapest prices in the market but rather a distinctive price model that allows the clients to see the value in what you are offering.
Aside from competitor price watch, data mining presents you with an opportunity to gather market intelligence. Conducting your online business without having information about the market you are targeting leaves you dependent on faulty strategies. You can only work with what is already general knowledge denying you the chance to differentiate yourself from the rest of the market and curving out a niche for your business. On the other hand, having such information ensures you have a definite target market. You also know all the crucial demographic information and also their online shopping habits, the popularity of certain products, reputation of brands and you also understand the competitors' environment.
The other advantage of price monitoring is its ability to help you keep up with the competition and market trends. This ensures that you can always spot the emerging trends early enough to take advantage of them before other players in the industry do so. This means that data mining should be a continuous activity.
The challenge for many businesses has been how to effectively utilize the information gained from web scraping. There are several factors that lead to this situation. First, most businesses do not focus on all categories of the information that can be gathered from the web. There are three major kinds of information; web content, which is the mostly used data and is obtained from web pages and such like documents, web structure, which refers to information gained from links, people and such like data on the web and finally web usage which is information gathered from server logs  and browsing activity. If you cover all the above areas you are more likely to have sufficient data to work on. Finally, it is much better working with a small deal of data and analyzing it immediately before the pages change.