One of the many applications of web scraping is to capture the locations of store from a retailers store locator site. For many years, retail store planners wanting to relocate or open new branches of their stores often had to rely on finding a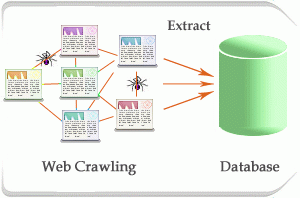 connection within the retail organization of which data was needed. Moreover, if data list exchanged many hands, the final end user ended up paying thousands of dollars. With many retail chains putting up-to-date information of their stores on the store locator engine, web scraping allows us to capture this data quickly, accurately and at a fraction of the cost of what you might have to pay if you are looking to obtain this data by finding a source within the said organization.
The information you can generally scrape is:
Name of the store / Store ID
Address
City
State
Zip / Postal Code
Phone Number
Facilities Available
Store Hours
Latitude & Longitude
Utilizing our experience in custom web scraping, we can provide you with all the above information from the store locator site in Excel / CSV or in any other format as per requirement. For a quote on your web scraping project, send us your request along with the targeted store locator site address, the geographical region / area and format in which data is needed. Our expert team of programmers will evaluate the site and write scripts that will anonymously and with 100% accuracy scrape the data.